We have a 1 year old Karan acoustics KA L Reference MkIII preamplifier with phono and KA S 600 stereo amplifier for sale.
The units are under 5 year transferable warranty, and they have 4 years left until October 2021 !!!
The price is 18.000EURO for the combo!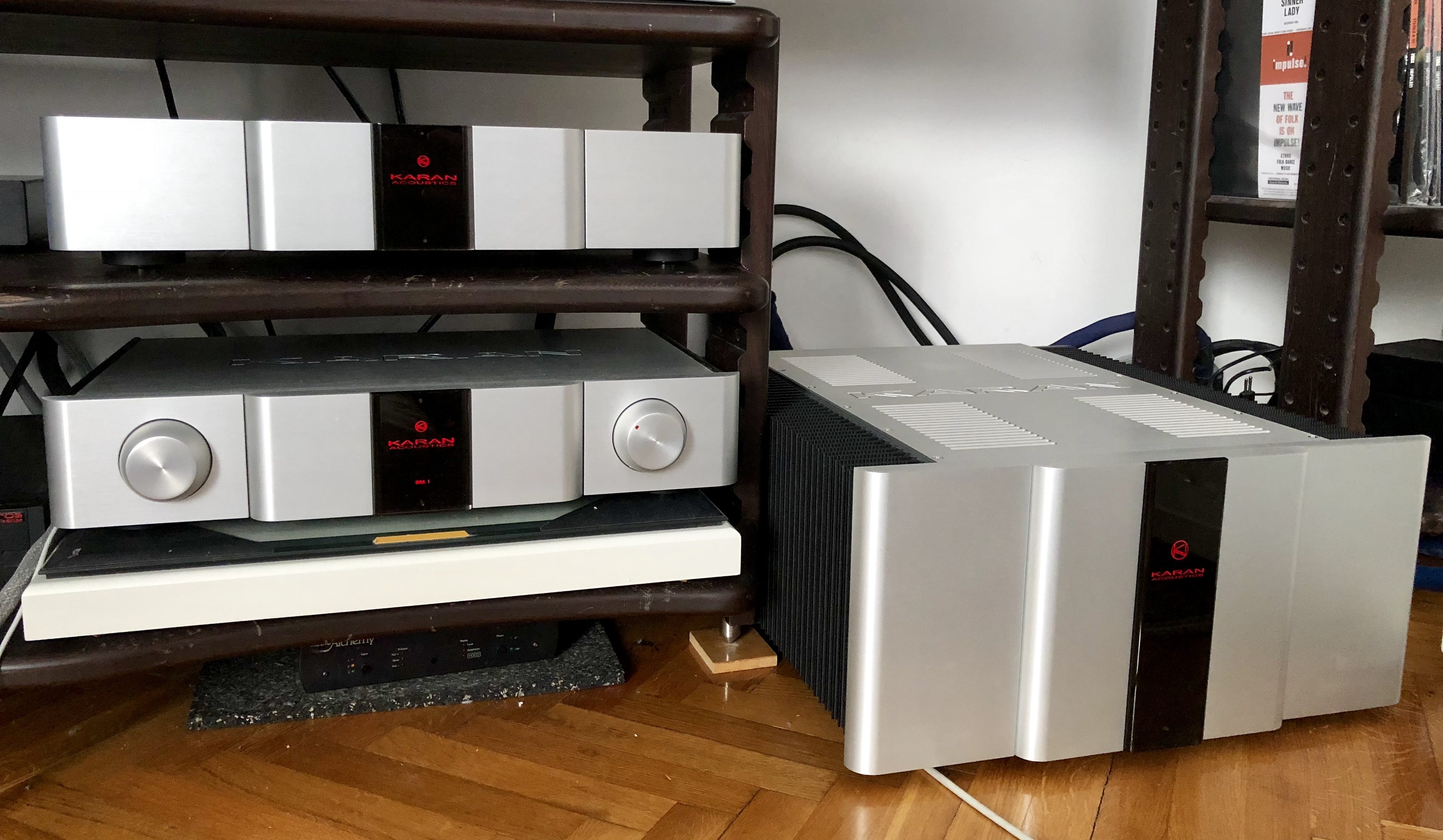 The preamplifier is a two box Karan acoustics statement product with power supply contained in one box and all the sensitive preamplification components in the other.
This particular KA L Reference MKIII has optional MM/MC phono board installed with 0,2mV sensitivity for MC cartridges.
 Completely balanced, dual mono circuit topology with no overall feedback
All stages are DC coupled and operate in true pure class A
Separate power supply
 In order to avoid inherent nonlinearities of potentiometers, this preamp uses a four-gang attenuator, with 64 positions, implemented by using highest quality vacuum relays and fixed value 0.1% tolerance metal film resistors
Due to high sensitivity to interference of preamplifiers, the power supply has been relegated to a separate case of its own, and has been made ultra stable using four stabilisation levels per channel
The preamp is remote controllable for volume only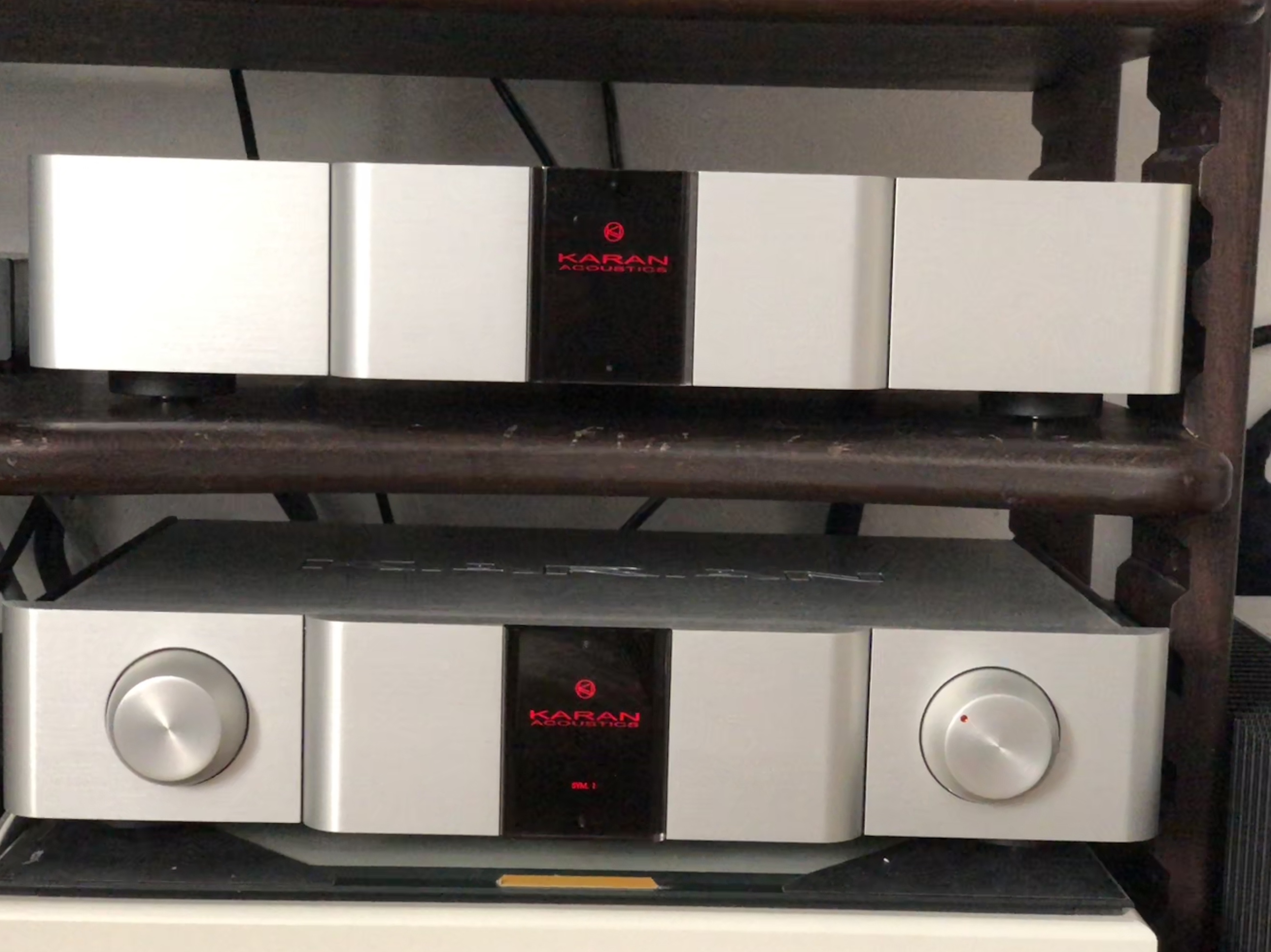 The behemoth amplifier, Karan Acoustics KA S 600 weighs over 160 pounds and delivers 1800W per channel into 2 OHM load !!!!
This is true dual mono amplifier which require TWO power cables.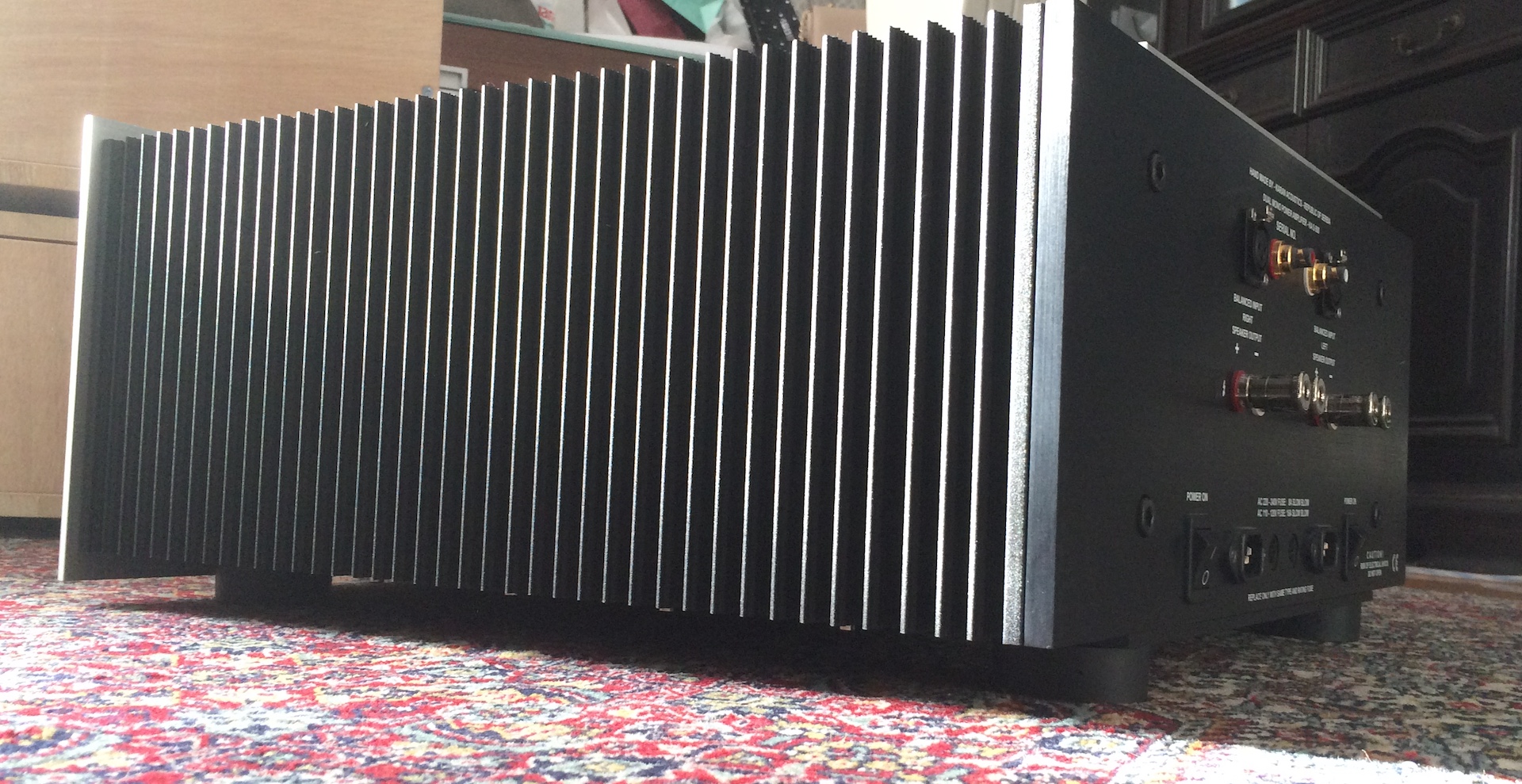 Technical data:
Extremely short signal path, 24k gold plated circuit boards;
20 ultra fast Sanken RET output power devices per channel, with a total current capability of 400 Amperes;
8 voltage regulation stages;
Current feedback topology, with no overall feedback and with only 0.02% Intermodulation distortion (IMD) at rated power output into 8 Ohms;
Each channel uses a custom moulded 1,500 VA extremely low noise toroidal transformer and 132.000 µF of total capacitance;
Frequency response DC-300kHz +0, -3 dB;
S/N ratio better than -112 dB at rated output into 8 Ohms;
Damping factor better than 10.000:1 into 8 Ohms, 20Hz-20kHz;
Pink noise power output of 600W/1.000/1.800 into 8/4/2 Ohms;
Input sensitivity: 2V
Net weight 76 kg